Tap into your wild joy as we play with paint and layers to create works of art with a focus on animal guides. Animals are a source of wisdom and enlightenment. Your animal spirit will guide the energy you are going to paint … freedom, peace, courage, joy and more!
Join us to create a sacred intentional painting that supports your self-discovery!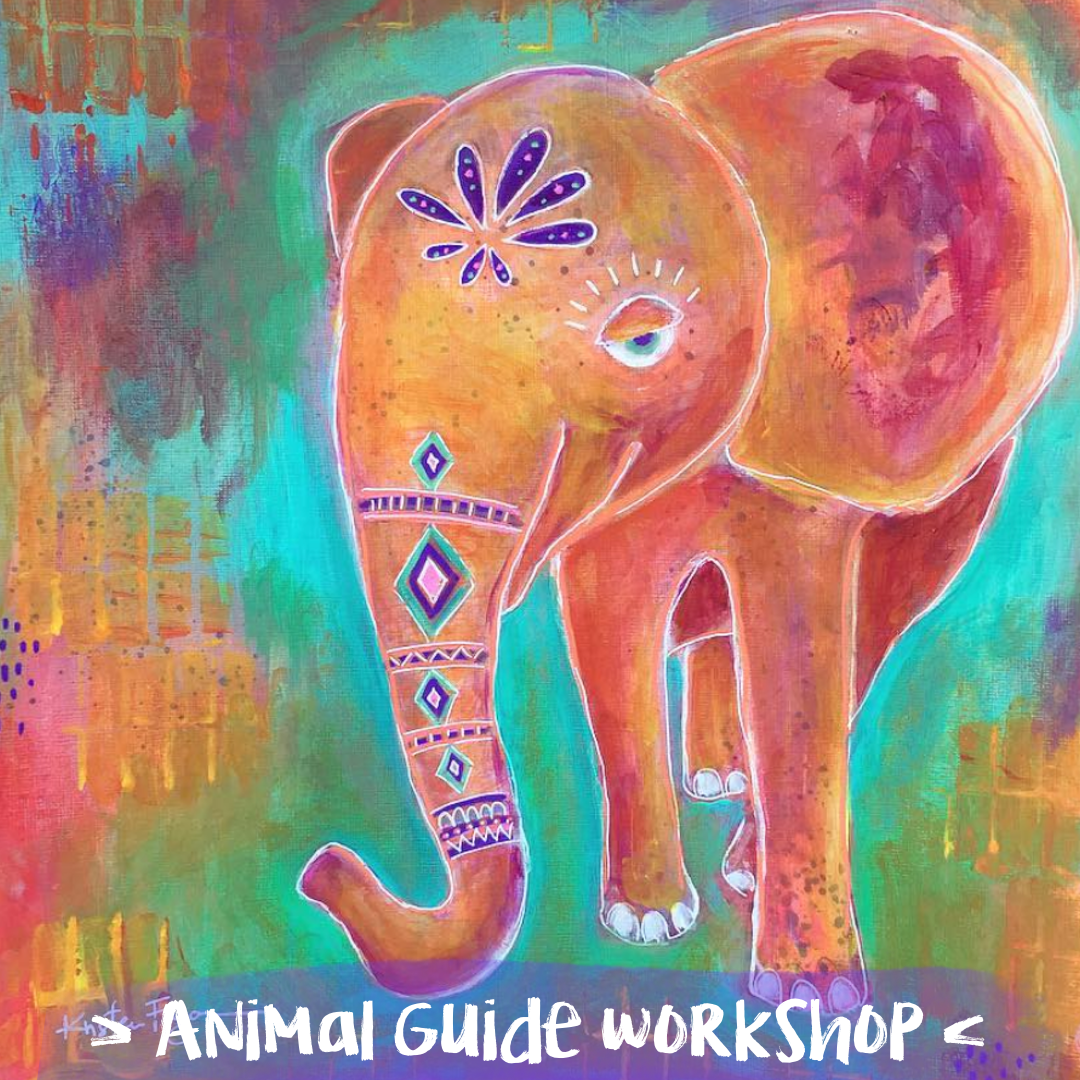 Animal Guide is an intentional creative workshop put on by artist, Kristen Fagan, and Kerry Burki.
In this workshop, you will tune into the energy of your spirit animal guide, your desires, and your intuition.
This workshop is for you if you want to ...
Deepen your connection with self

Receive messages from your animal guides

Express yourself and understand your present journey with greater depth and meaning

Experience more freedom through painting

Have a creative outlet for self-care and well-being
You will be guided on a meditation that includes drumming to either connect with or discover your current animal guide. Then you will have the option to journal about your experience and also doing a little research about the energy assoicated with the animal that showed up. Then Kristen will guide you to create your own spirit animal artwork that will hold magical power for your journey ahead.